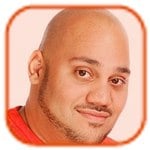 Tweet
Posted by Andru Edwards Categories: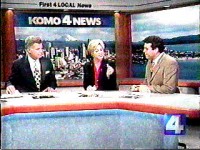 Gotta love the local news affiliate coverage. Turns out KOMO 4 here in Seattle needed a techie's opinion on the whole OS X Tiger launch business that dominated the minds of PC enthusiasts everywhere yesterday. They called me up, asked if I was willing, and it was a go. I talked to the reporter about my feelings on the whole Tiger/Longhorn thing for about 5 minutes or so, with about 1 of those 5 making the air, along with a shot of the Gear Live website. Very cool.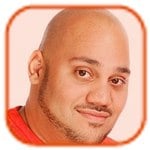 Tweet
Posted by Andru Edwards Categories:
I have been keeping an eye on Participatory Culture for a few weeks now, and I am excited about the June launch of their software package. If you haven't heard of them, basically they aim to do for video what Podcasting has done for audio on the Internet. Using open source code, and open standards (BitTorrent, XML, HTTP, etc.), Participatory Culture aims to bring both a delivery and reception module to the table, allowing anyone who want to view and/or publish video to do so. They even claim that their video publishing software is even easier to use than most blogging packages out there. While that remains to be seen, it certainly does sound intriguing. I am pumped about all these new generation methods of handling video that are starting to come around.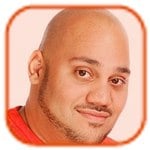 Tweet
Posted by Andru Edwards Categories: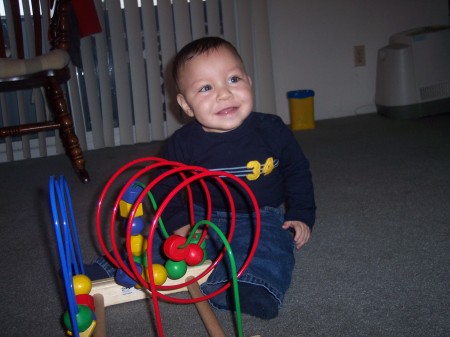 Monica and I are going to be doing the March of Dimes WalkAmerica here in Washington on April 30. Most know that our son, Alijah, was born about three months early on January 9, 2004. At 1 lb 13 oz, he was a sight to behold - very frightening as a new parent. Through the help of the March of Dimes, we have facilities where babies that are born at this size/weight can survive. It is just amazing to me that we have a perfectly healthy 15 month old little guy, when even a few years ago his birth circumstances would have meant certain death.
If you would like to sponsor us on our walk to help give babies a fighting chance, you can visit our March of Dimes WalkAmerica site and pledge any amount you are willing to give to this cause. You can also read the story of Alijah's birth and journey through everything that led up to where he is today at our sponsor site as well, written by my wife Monica. Here is an excerpt:
Our son was in the NICU for 8 weeks on the respirator, had abdominal surgery when he was just 2 weeks old, not even 2 lbs yet, that was the first time we were able to hold him, only for a moment, while he was being transferred to the incubator for surgery. He fought through many blood infections and transfusions, through the miracle of God he came through all of it with flying colors. It was a rollercoaster ride that no parent should have to go through, sitting by your childs bed feeling so helpless, while they fight for just a breath.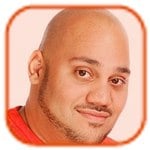 Tweet
Posted by Andru Edwards Categories:
As I have been blogging over the past 10 months or so, I have come to "know" and respect those who I feel have great minds for blogging, and technology on the Internet as a whole. There are quite a few people who I would love to meet and network with, and a few I would love to just make friends with as well. Being in the Seattle area, a hotbed for geek bloggers, I shouldn't have too hard a time crossing people off this list, and moving them to the "People I am Glad to Have Met" list. Here is my list, in no particular order. Some are fairly well known, while others you may not know - but you will soon:
If you are in the Seattle area, drop me a line at andru (at) amedwards.com if you want to hook up. I will also be at E3 in May, as well as New York City.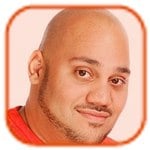 Tweet
Posted by Andru Edwards Categories:
I hate being sick - but I guess so does everyone else, right? Actually, I don't mind so much the sniffles, coughing, stuffy noses, and the like. What I can't stand is being in constant, non-stop pain. Unfortunately, that is what I have to put up with right now since it looks like I have strep throat. It's funny how pain in one small part of the body can be so debilitating. I just want to lay down and rest - no desire to watch TV, fire up a video game, or even surf the net or blog (gasp!). Seriously though, this needs to go away quick. I have a meeting with Tom Bihn in Seattle this Tuesday to take a look at some of their awesome gadget/laptop bags. I would love to be somewhat alert while I am there!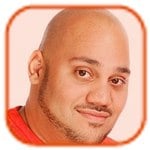 Tweet
Posted by Andru Edwards Categories:
RSS is taking over - in fact, chances are you are probably reading this in some sort of RSS reader. I love RSS. The ability to download content from all your favorite sites, and view it an a format that is as simple as email is such a joy. On the flipside, if your readers are exclusively accessing your content via syndication, then you are losing out on ad dollars. I have started seeing different sites inserting ads into their feeds. Some seem to be totally against this, saying the whole reason they subscribe to RSS feed is so they can avoid the ads altogether. Others are open to it if they aren't overly intrusive. Gear Live is getting to the point where there is a large percentage of readers accessing the content through RSS. I was thinking of a way we could incorporate ads into the RSS feed. Any thoughts and/or opinions on this? Also, how would you go about putting ads into the new posts themselves (as opposed to creating ads that are their own posts entirely) without "breaking" the feed? Drop me a line at andru (at) gearlive.com, or let me know in the comments.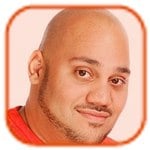 Tweet
Posted by Andru Edwards Categories:
Buzztracker keeps track of all the news under the Google World News area, and shows where different stories are being reported. The image above is updated in real time, and allows you to see how news travels. From their site:
Buzztracker is software that visualizes frequencies and relationships between locations in the Google world news directory. Buzztracker tries to show you how interconnected the world is: big events in one area ripple to other areas across the globe. Connections between cities thousands of miles apart become apparent at a glance.
I love technologies that build upon things that are already out there.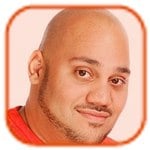 Tweet
Posted by Andru Edwards Categories:
If you are a small business owner without a website, Yahoo is offering a simple solution if you are in their local small business index. It costs nothing to become listed, and now they are offering a free basic website as well. I am not sure what kind of domains Yahoo will be using for the sites, so they may be long and unsightly - but regardless of the domains Yahoo chooses to affix, they are still a great free resource to local small business owners. The websites can have up to five different pages of information, and can be customized with a business logo, contact information, etc. Very cool.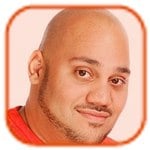 Tweet
Posted by Andru Edwards Categories:
You know, I love broadband - that's a given. However, I think I hate when broadband doesn't work more than I love it when it does. How frustrating is it not being able to work because Comcast can't seem to get their stuff together? They have had two DNS outages that were virtually nationwide twice over the past four days. This is inexcusable. Luckily, I heard that I could simply change the DNS setting in my router to 4.2.2.1 and everything was up and running again. If you are on Comcast, I suggest you do the same.
On another note - I have been intrigued by EV-DO after reading about it from people who I respect. Checking Verizon's coverage page, it seems that Seattle hasn't yet been given the EV-DO treatment - but I hear that it does work out here. Anyone in Seattle have an EV-DO device? I would love to tether the Audiovox VX6600 to my PowerBook on the go.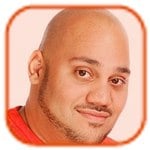 Tweet
Posted by Andru Edwards Categories:
A big thank you to Chris for introducing me to AdSenseLog. I love Google AdSense, and I try to check up on my stats at least a few times a day. AdSenseLog is software that does this for you, along with so much more. You can get information on just about anything related to your AdSense account - including nicely compiled comparisons, charts, graphs, etc. all by using this wonderful piece of software. What I like most about it is the advanced channel comparison data that it offers. You can give it a download and try it out yourself for 30 days. After that, it will cost $50 for a license unless you have a coupon.
Speaking of AdSense, Google just gave us a few more reasons to love the product. One thing I didn't like was having to wait two days before I could see my channel data - they have fixed this. Now channel data is updated constantly, right alongside aggregate data. Very nice to be able to see trends related to changes made in specific channels right away. There are a few other improvements as well, but they do not affect me nearly as much.
© Gear Live Media, LLC. 2007 – User-posted content, unless source is quoted, is licensed under a Creative Commons Public Domain License. Gear Live graphics, logos, designs, page headers, button icons, videos, articles, blogs, forums, scripts and other service names are the trademarks of Gear Live Inc.