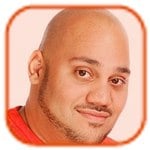 Tweet
Posted by Andru Edwards Categories:
Here I sit at Mudd Bay Coffee sipping on a Thai Latte and hooked up to complimentary WiFi, at a crossroad. Running Gear Live has been an absolute pleasure over the past ten months or so, and each month it grows in readership as well as financial gain. In fact, it has grown so much that I now rely on the income from this site to support me and my family financially. No more working for someone else and following their orders, instead I make my own hours and do something that I absolutely love - all through the power of blogging. I have read so many articles on both sides of the fence of the blogging phenomenon. Some swear by it, and others aren't as enthusiastic. Speaking from experience, though, I can tell you that if you put up quality content on a blog that promotes a community atmosphere, people will read it and participate. People love an honest approach, and for the most part that is what they get when they visit a blog.
That being the case, I am going to be involved in a couple of new and exciting ventures in the blogging world. First, we will be starting a blog totally dedicated to the world of gaming. We have been covering this area on Gear Live, but the video game industry is so vast that it deserves its own blog. We will be at E3 2005 to bring you all the latest from the showroom floor. Secondly, I will be a part of a site which will be completely devoted to online business ventures. You don't really see too many sites dedicated to this area, but it is one of the most searched topics on sites like Google. After all, who wouldn't want to work for themselves? If you have a passion for something, why not make money with it? At 24 years old, I am able to call my own shots, and it feels great. I will have more info on both of these new projects in the coming weeks.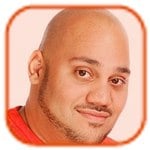 Tweet
Posted by Andru Edwards Categories: Business, Personal,
Okay, so you know how some people call you by your first name, others by your last (Mr. So and So), and still others by a nickname or tagname? My visit to New York included an interesting conversation with my mom about this subject. It never even crossed my mind that different people would feel differenly about this, as its not something you really ever think about.
Basically, she was talking about her father and how his doctor refers to him using the name Ed. His name is Edmond, and he has gone by his middle name Jim basically all his life. He never told the doctor to call him Edmond, let alone Ed. My moms problem was that the doctor even had the gall to call him by his first name at all, as opposed to Mr. McQuown. She believed that it was rude of the doctor to just assume it was okay to refer to her father by his first name, without him first granting the doctor permission. She figured the doctor would call him Mr. McQuown, and he would say "You can call me Jim."
Click to continue reading Name Formalities and Gear Live Goes Live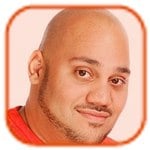 Tweet
Posted by Andru Edwards Categories: Alijah,
Today we had Alijah's dedication. If you dont know what that is, we basically made a public display acknowledging that he is a gift from the Lord. The dedication is just as it sounds, we are dedicating our son to God. We recognize that without God, Alijah probably would not be here today. It was through the prayers of hundreds of people across the world that he pulled through it all.
So we talked about parenting, and gave our reasons for the dedication in front of our congregation. We asked if anyone wanted to come up while the dedication prayer was being done, and we had about 20 people join us. We then had the prayer, and it was done. This is not to be confused with a baptism, or christening. We will not make those kinds of choices for him…but hopefully we will raise him so that he chooses that path on his own.
He is now up to 10 and 1/2 pounds. He is doing a great job at catching up to where he should be! He is such a cute little guy.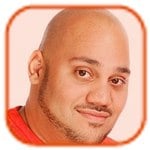 Tweet
Posted by Andru Edwards Categories: Alijah, Personal,
Today we went in for Alijah's first appointment with the pulminologist to check and see how his lungs are doing. They did a checkup on him, and did a test that they called the "Room Air Challenge". Basically, what they did was take him off the oxygen tank and let him just breathe normal room air. They had an oxygen saturation monitor on him to make sure he kept his oxygen level up. He did good for quite a while, but then his oxygen level started to drop which ended the test. So he failed his first Room Air Challenge today.
Click to continue reading Getting Used To New Life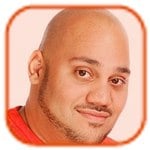 Tweet
Posted by Andru Edwards Categories: Alijah, Personal,
So…after 9 weeks of being in the hospital, Alijah will probably be coming home at the end of this week (Week 10)! It is surreal. He has been here in this world for 2 and a half months, and has never been home. They ran some tests on him today to determine why his billieruben level is rising instead of falling like it should. His liver may still be too immature, or he may have a gallbladder problem. They expect positive results, which wont change his coming home schedule.
So now he is pretty much set. He will be coming home with an oxygen tank for when he is here, a portable oxygen tank for when we are out, and some monitors for his oxygen, heart rate, and breathing rate. It is almost going to be like he is still in the hospital, but with us taking care of him instead of nurses.
Now…bringing home a baby is nerve racking enough - think about taking home a baby with all this hardware! Nonetheless, I am very excited. No more driving to the hospital (which is a 45 min trip), no more missing him (except for when I am at work).
Cant wait!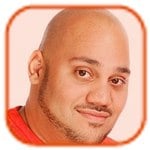 Tweet
Posted by Andru Edwards Categories: Personal,
So we went and saw this movie with a bunch of friends. Basically, our church purchased all the tickets in a 500 seat theatre. All the tickets were free, and it was the church members mission to give them out to friends. Church members were free to attend the showing as well, but only if they came with people that did not attend our church. This was an outreach to the community.
Click to continue reading The Passion of the Christ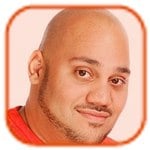 Tweet
Posted by Andru Edwards Categories: Alijah, Personal,
It was a really nice day today, about 65 degrees! Too bad it will be back down in the high 40's tomorrow.
We are going to see The Passion of The Christ on Wednesday, and we invited about 18 people to come with us. It should be a good time.
Alijah is very close to coming home, as he is now working on what could be his last step towards being released - breastfeeding. Monica's supply isnt what she would like it to be, and Alijah gets tired before he is full. It shouldnt be long though. The word right now is that he MAY need to come home on oxygen.
And Martha Stewart has been found guilty on all counts…whether she really did it or not, I see this as a victory for the little guy. Sorry Big Business (and Martha Stewart Living Omnimedia), but I think this is a major step in controlling all the corporate CEO's who think they are untouchable.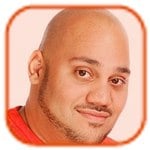 Tweet
Posted by Andru Edwards Categories: Alijah,
Alijah is now out of intensive care, and breathing on his own! It is a very exciting time, and it wont be long before he is finally home with us…ending this adventure - and starting a new one here at home raising a little baby. I am excited, anxious, and nervous for him to come home. At the hospital, if something goes wrong a nurse comes over and fixes it. We wont have that luxury here. It is exciting being on the verge of him being released from hospital care, and bringing him home to complete our family unit! Who wouldnt want to bring this little guy home with them?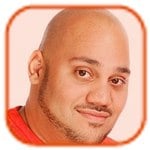 Tweet
Posted by Andru Edwards Categories: Alijah,
So…Alijah has come a long way from his birth 7 weeks and 2 days ago! He has finally gotten over all his infections, his oxygen needs have decreased drastically, his foot is healing from the IV infiltration, and he is down to 20 breaths per minute from the respirator, and he is eating 39 cc's of milk every 3 hours!
Later today, he may be removed from the respirator! This will allow him to breath completely on his own (while just receiving oxygen), and also to use his voice! We have yet to hear it. On Monday, he will be done with his IV nutrition as he will be getting all his nurtition from his milk.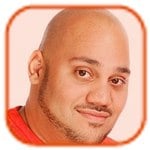 Tweet
Posted by Andru Edwards Categories: Alijah, Personal,
This entry written by Monica Edwards:
It is now February 27th, and Alijah is 7 weeks old today. He has come a long way in such a short time. He is up to 5 lbs now and about 17 inches long!! God is so good and so faithful. We are so amazed at everything he can do, its a small miracle, every moment of his life.They have weaned him off of morphine to just a few doses every now and then when he gets stressed so he is so much more alert now and has his eyes open for longer stretches. He is so curious about his surroundings and so at peace now that he is getting a little older.
Click to continue reading 7 Weeks Old and Other Stuff
© Gear Live Media, LLC. 2007 – User-posted content, unless source is quoted, is licensed under a Creative Commons Public Domain License. Gear Live graphics, logos, designs, page headers, button icons, videos, articles, blogs, forums, scripts and other service names are the trademarks of Gear Live Inc.