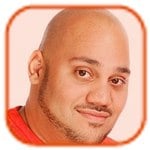 Posted by Andru Edwards Categories: Blogging, Business, Personal, Videos
So, a couple of months ago I was one of the speakers at the 2006 Blog Business Summit in Seattle, WA. As a thank you to some of the speakers and better performing affiliates, Steve Broback and company flew us over to Washington's wine country, courtesy of a couple of jets from Greenpoint Technologies. As always, we had our cameras in tow, and put together the montage video that you see above.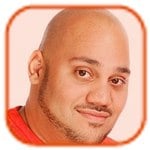 Posted by Andru Edwards Categories: Blogging, Business, Technology
I have no idea how we pulled this off, especially with stiff competition like Diggnation, Command-N, Systm, CrankyGeeks, and others - but we did it. Gear Live's technology video podcast, The Bleeding Edge, won the award for Best Technology Video Blog. This is truly amazing, and an honor, and let's us know that despite all the silliness and fun we are having doing what we do, there is a movement happening, and we are honored to be a part of it. Check the video above for a nice, truncated recap of The Vloggies. Oh, and yes - we couldn't make it, and we didn't send a video acceptance speech because, quite frankly, we didn't think we would win!
Read More

| Gear Live via The Vloggies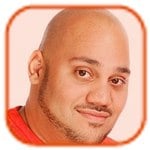 Posted by Andru Edwards Categories: Blogging, Business
So, I will be speaking into two or three sessions at the Blog Business Summit here in Seattle. The event takes place on October 25-27th, and should be a good time networking and sharing philosophies on this space. Over on their speaker page, they have the hot profile for me:
Andru Edwards is the CEO of Gear Live Media, a weblog publishing company which contains some of the most popular technology and pop culture blogs on the Web, including it's flagship blog, Gear Live. Through his passion for both writing and the subject matter, Andru took his blogs from a part-time hobby to a full-time successful company. Andru and his blogs have been quoted in USA Today, The New York Times, The Seattle Times, KOMO 4 News, Q13 News, KING5, and NPR, among others.

The company has also jumped into the podcasting and videocasting space, most recently with their technology show, The Bleeding Edge, and upcoming movie review show, FilmCrunch (site launch soon.)

Gear Live Media is also the host of the biannual Seattle Mind Camp event - a self-organizing, digitally minded, entrepreneur-driven, overnight Seattle confab which brings together the areas most creative, passionate, and smartest people.
Of course, Halley Suitt gave me way too much credit in her post where she breaks down what she knows about each speaker:
Andru Edwards—Andru is just too hot. He was seated next to me at this amazing surf and turf dinner we had at Microsoft Search Champ Camp ... did he know how much he was turning me on ... with his brilliant mind I mean, don't get the wrong idea. I think he was digging the turf.
Kind words - much appreciated, Halley.
If you want to hit up this event, you can sign up here and use coupon code AESM06 to save $100 off of registration.
Read More

| Blog Business Summit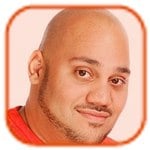 Posted by Andru Edwards Categories: Business, Technology
Alright, I had totally forgot that my boy Chris Pirillo caught this on camera. I spoke a bit about how BootCamp totally wrecked my MacBook Pro - while covering E3, no less - with the end result being that Apple totally stepped up to the plate to help me out. Check out the video above that Chris put on YouTube, capturing a portion of my tech support call to Apple while sitting in the E3 media room.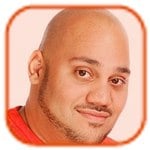 Posted by Andru Edwards Categories: Blogging, Business
Over the past day or so, I have been putting a little too much time into dealing with an issue brought to me by Engadget's Managing Editor, Ryan Block. Let me first say that in my previous dealings with Ryan, he seems to be a good guy. I don't have a deep-seeded hatred for Weblogs, Inc., Engadget, or any of their staff. However, yesterday put a different spin on how I view these guys.
Prior to E3, Microsoft invited us to a non-exclusive group interview with Peter Moore. We asked if we could record audio and/or video, and were given the green light. Later, right before E3, I confirmed this again. Lastly, when we walked in for the interview, we made one more request, to which Peter Moore responded "Of course!" We started filming the interview, and a few minutes later, Ryan Block came into the room to join those of us that were already there. The cameras kept rolling, even after Ryan walked in. About six days later, we posted the E3 video interview with Peter Moore. Within an hour, I got an email from Ryan Block.
Click to continue reading Engadget Upset At E3 Video Appearance [UPDATED]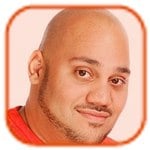 Posted by Andru Edwards Categories: Blogging, Business
As our sites grow in readership and popularity, we need to keep up with that demand by upgrading our servers when the event calls for it. Over the past two days, we have been in the middle of our latest server expansion, and a couple of things went wrong right near the end.
Our Expression Engine plugins were not compatible with the latest version of PHP, and it resulted in some unsightly errors across the sites that used the affected plugins. Of course, we didn't understand why the errors were occurring - but Paul Burdick, the CTO of pMachine, asked me for my FTP information and went to town. He changed the coding of the plugins that were giving us strife so that they were compatible with the upgraded version of PHP. Later, he gave me a word of advice when our database was having trouble.
I mean, seriously - how often does the CTO of a company offer their personal assistance to one of their clients? Paul is a busy guy, and I am sure the work he was doing on our end took away from the work he is doing on Expression Engine development.
At Gear Live Media, we love the folks at pMachine, and adore their flagship CMS, Expression Engine.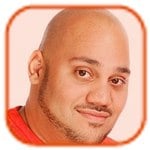 Posted by Andru Edwards Categories: Business
We are so excited to be presenting Seattle Mind Camp 2.0 at the end of the month. The last one was a smashing success, and the hope is that the second will be even better. We put 200 tickets up for sale a few days ago, and over half of them have been sold. There are some smart people on the attendee list, so we expect nothing but an amazing time. If you haven't signed up yet, go for it.
Also, be sure to keep an eye on the Seattle Mind Camp blog for all the updates.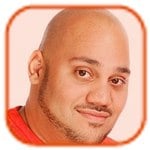 Posted by Andru Edwards Categories: Blogging, Business
Oh man, the people at Digg are having a field day with this one. There is a submission titled "Engadget: Busted for Unethical Blogging" that currently has almost 700 Diggs and over 120 comments. As it turns out, Engadget posted a story crediting DAPreview, and using their watermarked picture. A short while later, the picture was cropped, removing DAPreview's watermark - and the link was changed from DAPreview to an alternate source. They were called out on it on Digg, and after a bit, changed the article back to the way it should have been.
Very interesting - I had always heard there was a "blacklist" at Engadget, and figured Gear Live was on it when they stopped linking to us. Check this out:
http://www.engadget.com/2006/03/01/kill-tivos-big-announcement-kidzone-parental-controls/
That link was live after we broke the KidZone story, citing our internal source at TiVo. Now, you can't find it at Engadget, unless you go straight to that URL. You will not find it by searching for it. You will NOT find it by browsing their Home Entertainment category. Go ahead - it isn't there. It's as if it doesn't exist. Why, though?
Peter - care to comment? Maybe something is just broken on Engadget as it pertains to the database?
It looks like this is causing some commotion on Engadget's Wikipedia entry as well. DesignTechnica and HardOCP have also picked up t he story.
From my end, I really, really hope this was an oversight - if not, it sucks.
UPDATE: A very interesting take on this over at OhGizmo
UPDATE 2: After observing how Peter and Ryan from Engadget have been responding to everything that has been thrown their way over the past few days, I am impressed. Let's make one things clear - Engadget didn't steal content. I would say that only those on the outside looking in would have that mindset. What impressed me most is how responsive Peter and Ryan have been. The issues that were pointed out here were addressed and fixed almost immediately. Anywhere on the Internet that this issue was addressed, they were there to offer their take.
They could have easily ignored it - but they didn't. Kudos.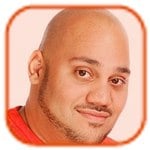 Posted by Andru Edwards Categories: Blogging, Business
Someone needed to do it, and it looks like Jason Calacanis is the one making the plunge. According to Jason, in exchange for "advertising/a thank you" he is looking to host podcasts for free. I just dropped him an email asking for more details. Recently, we have been using CacheFly for hosting our podcast (which is a great service) - but we have quickly found that when you do video, storage becomes an issue. Jason - hit me up man.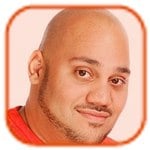 Posted by Andru Edwards Categories: Business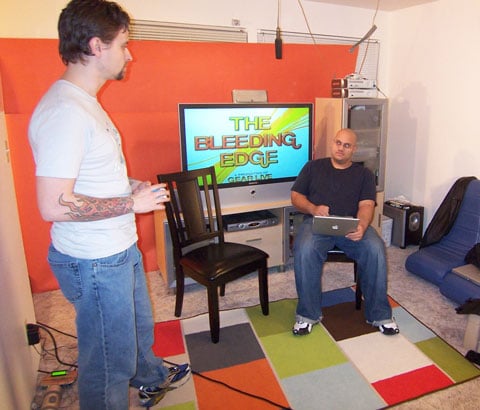 I absolutely love what we are able to do with our video show, The Bleeding Edge. In today's world, all anyone needs is a camcorder, some knowledge, and the magic of broadband to put together a fairly decent production. Of course, we hope that the show gets better and better each week (which I think has been the case so far.) If you haven't seen it yet, and you are into gadgets and technology, check out some of our previous episodes and let me know what you think.
Oh, and if you are in the Seattle area and want to show off something cool you are doing, hit me up.
© Gear Live Media, LLC. 2007 – User-posted content, unless source is quoted, is licensed under a Creative Commons Public Domain License. Gear Live graphics, logos, designs, page headers, button icons, videos, articles, blogs, forums, scripts and other service names are the trademarks of Gear Live Inc.