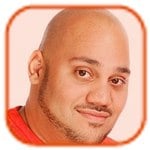 Posted by Andru Edwards Categories: Alijah, Personal, Videos
This is just too cute. Alijah cuts a rug on the dance floor at Chris and Ponzi Pirillo's wedding after much coaxing. He shakes his groove thang so well that he is even approach by Lila, daughter of our friends David and Cathia Geller. What you don't see is him running away when he realizes she is asking to dance with him. Bonus points go out to Jesse and Brenda, the two dancing fools you see in the video with Alijah.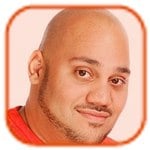 Posted by Andru Edwards Categories: Alijah, Personal, Videos
My little guy is getting all grown up (comparitively speaking.) When Alijah turned three, we figured we would have him try his luck at destroying a pinata. He needed a little help, but in the end, he did it. Oh, and why we hung it from a freaking Swiffer? Please…don't ask. It wasn't my decision. I love how in the middle of the video, he starts getting noticeably tired, but we keep cheering him on, as if we were deep into the child labor industry.
Oh, and we don't still have the Christmas tree up. Alijah turned three back at the beginning of January.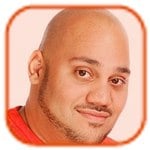 Posted by Andru Edwards Categories: Personal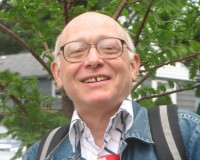 Today the world truly lost one of it's greatest assets when my father, George Budabin, succumbed to lung cancer and passed away. There is so much for me to say about this man, and there is no way that it can all be said.
George Budabin and his wife Kathy McQuown (known to me affectionately as Dad and Mom) adopted me when I was 16 years old. Having lived a life that, up to that point, felt very short on love and trust thanks to 12 years in the New York City foster care system, I had no idea what love in a stable and permanent home even meant. The issues that I had with just learning to trust that my parents loved me like they said they did were deep. Not that I didn't believe them, but rather, I frankly didn't understand it. It was a foreign concept to me.
Click to continue reading The Loss of a Hero: Goodbye Dad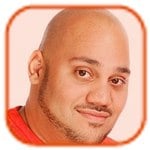 Posted by Andru Edwards Categories: Alijah, Personal
So, while I was preparing to post a smattering of images from my trip to Puerto Rico, which is just an amazingly beautiful place, even at this time of year, I got a call that meant leaving immediately despite only being here for 3 out of 9 scheduled days. My father, George Budabin, was diagnosed with lung cancer some months ago. I will go into more of those details in my next post more than likely, but suffice to day, things aren't looking good. I am sitting here in the airport getting ready to board a red-eye flight into NYC's JFK airport so that I can be by his side as soon as humanly possible. I just got off the phone with his, and as he lay in his hospital bed, too weak to even hold the phone to his ear on his own, he had just three things to say to me before he was too tired to continue. Mark my words, I will never forget them:
1) I am proud of the man you have become, and the man I know you will be.
2) Thank you for loving me, and for allowing me to love you.
3) Thank you for Alijah.
Of course, I had more than a few things to say back to him - but it is impossible to fit what would take you hours to say into a 20-second increment of time. There is just no way I can tell this man - my father - what he means to me, and how infinitely grateful I am for all the ways that he has fought, sacrificed, loved, and guided me to make me who I am today. I just can't.
Update: My father, George Budabin, passed away on Tuesday, December 19, 2006.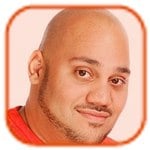 Posted by Andru Edwards Categories: Blogging, Business, Personal, Videos
So, a couple of months ago I was one of the speakers at the 2006 Blog Business Summit in Seattle, WA. As a thank you to some of the speakers and better performing affiliates, Steve Broback and company flew us over to Washington's wine country, courtesy of a couple of jets from Greenpoint Technologies. As always, we had our cameras in tow, and put together the montage video that you see above.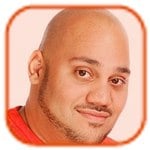 Posted by Andru Edwards Categories: Alijah, Personal, Videos
We had a birthday party for myself and my friend Jesse. Aside from having all our friends dress us up like robots (as in, the ugliest robots ever,) we filled the bathroom with balloons so that the first person who had to go would likely wet themselves from the shock. During the filling of the bathroom, my son Alijah was having a good time in there. Take a look.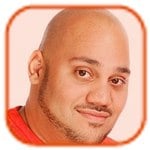 Posted by Andru Edwards Categories: Personal, Videos
A few months ago, we were sitting around the house, bored, when my friend Jesse suggested that we go across the street to the field and do some sort of stop-motion video. We didn't really have a plan, but he, Tommy, and I went out there, and what transpired was about 45 minutes of Butt Scootering. Check the video above to see what I mean.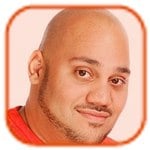 Posted by Andru Edwards Categories: Personal, Technology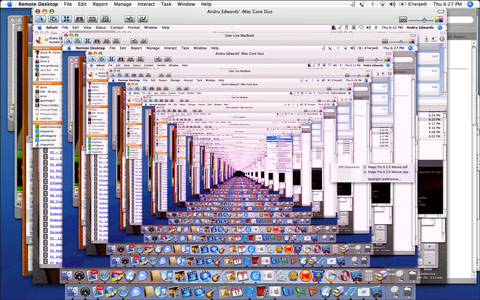 Apparently, this is what happens when you mess around and leave Apple Remote Desktop running on one computer connected to another, and then go on the computer you are controlling and accidentally try to control the one that is controlling the one you are on. Did you get that?
What you have here is what we call the Apple Remote Desktop Vicious Vortex Death Spiral…of Doom.
I tried to close it, but to no avail, each and every sub-window had to redraw and refresh everything I was doing, and I was getting nowhere fast. I was finally able to minimize the Remote Desktop window on the original machine (iMac) from the second computer (MacBook Pro) and then Forced Quitted ARD that way. All was then well.
Be careful out there.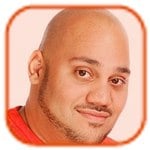 Posted by Andru Edwards Categories: Personal
Alright guys, these insanely cute puppies need homes - their mother was adopted as she came into the PAWS shelter pregnant, located in North Beach in Ocean Shores, WA. Teresa's aunt owns the shelter, and she has all the details:
The shelter is called North Beach P.A.W.S and they're located in Ocean Shores, WA. They are a no-kill facility that rescues animals from around the Grey's Harbor coastal region. They also provide free spay/neuter services to needy families so that they can have the joy of a pet without worrying about taking care of additional puppies or kittens. They're the only shelter in that region, and because of the economic situation in the area, they see a lot of abandoned and abused pets. Before them, there was nobody down there doing this kind of work.
People interested in adopting the puppies can call 360-289-9694.
They're also in need of donations. They recently purchased their shelter and were able to raise the down payment, but now they need help with the mortgage. If there's an animal lover in your life (or in your readers lives) who has everything, it might be worth making a donation in their name instead of buying them something they don't really want or need. Donations can be sent to:
North Beach P.A.W.S.
P.O. Box 962
Ocean Shores, WA 98569
More information about donations can be found at TeresaCentric.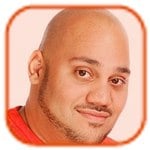 Posted by Andru Edwards Categories: Personal, Videos
Alright, just caught this over at Jason Calacanis' blog, which he found over at Andrea Harner's site, who found it on Kottke. Aries Spears is straight up ill. Take a look at him rhyming, sounding exactly like LL Cool J, Snoop Dogg, DMX, and Jay-Z. If only he would have said "It's your man" and "It's your boy" a little less…
Read More

| YouTube

© Gear Live Media, LLC. 2007 – User-posted content, unless source is quoted, is licensed under a Creative Commons Public Domain License. Gear Live graphics, logos, designs, page headers, button icons, videos, articles, blogs, forums, scripts and other service names are the trademarks of Gear Live Inc.