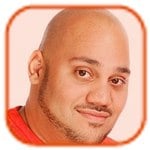 Posted by Andru Edwards Categories: Videos
With all the talk surrounding the 2008 DNC, I came across this video of a speech that New York Governor Mario Cuomo gave at the 1984 convention. It was too good not to share. You have any favorite speeches from history you wanna share?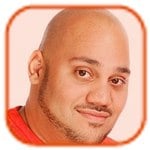 Posted by Andru Edwards Categories: Videos
Love this Shift Happens video, which focuses on the size of things. The world we live in is expanding at such a rapid pace in so many areas, and it is amazing to stop and think about what exactly is going on around us. From the population, to the vast amount of information that is available at the tip of your fingers at a moments notice. If you haven't seen the video, I urge you to take a look.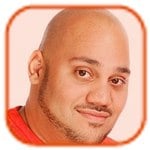 Posted by Andru Edwards Categories: Videos
Just had to share this…could you imagine being stuck in an elevator for 40 hours - almost two days? I can't imagine all the lost productivity, let alone not being able to use the bathroom for that length of time. At least this guy got some sleep though!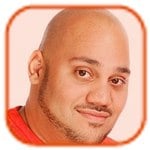 Posted by Andru Edwards Categories: Blogging, Business, Videos
In this day and age, getting things done is getting harder due to the massive increase in the number of things that grab your attention on the Internet. David Allen is the expert on GTD, or "getting things done" - above you will find a fantastic talk he gave at Google on the subject. This goes out to everything with an overflowing email inbox, tons of open apps on your desktop, or those suffering from continuous partial attention in this Web 2.0 age. If you have 45 minutes, check out the video above. It's worth it.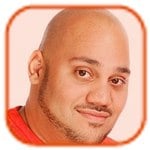 Posted by Andru Edwards Categories: Alijah, Personal, Videos
A few days ago I put up a video of Alijah and my Dad at the park. I liked how it showed a glimpse of the relationship that they had, even while having only a short amount of time to get to know each other. The next video I wanted to share was one that I think showed my Dad's sense of humor, as he was even able to make light of his dying of cancer - not that he took it lightly, just that he was able to not dwell on it and always find the silver lining in things.
In this video Alijah starts laughing as my Dad shakes his inhaler, notices a box of donuts (or "no-NEETS") up on the counter, and starts asking for one. I then inform him that he already has one in his hand, that he has been eating for the past few minutes. He looks down at it, looks back at me while doing some sort of "Oh, that's embarrassing!" dance, and leaves the room.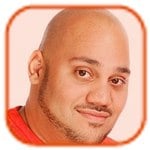 Posted by Andru Edwards Categories: Alijah, Personal, Videos
Ever since my Dad, George Budabin, died of lung cancer back in December 2006, Monica and I had been kicking ourselves for not taking any video of him with our son Alijah. A couple of days ago, I was reorganizing everything I had in iPhoto just so that things would be better tagged and more findable, and I came across a few videos of Alijah and his grandfather that I had totally forgotten about. I will be posting them here over the next few days. This first one is from a day we spent at Wave Hill park in Riverdale, back home in The Bronx. I particularly love the interaction that they have with each other. That was so cool to see for me. Also of note is how my Dad almost tears Alijah's arm from its socket at the very end.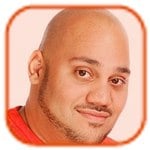 Posted by Andru Edwards Categories: Blogging, Business, Videos
Here in Seattle, we have two major newspapers - The Seattle Times and the Seattle Post-Intelligencer. Todd Bishop writes about technology issues for the Seattle PI, and I've run into him a couple of times at a few technology conferences, and he also came to the first Seattle Mind Camp event that we put on. Heather Flanagan I met at the second Mind Camp event, and found her to be hilarious. We still look forward to working with her very soon on a project or two. In the meantime, I came across this video interview that Heather did with Todd, and figured I'd share it, mostly because my name was mentioned at the start of the interview, which caught me off guard! Either way, this is an interesting look at how people in the traditional media industry see how things are progressing now that we have so many independent people doing news on the web.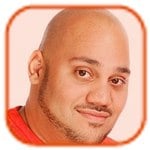 Posted by Andru Edwards Categories: Alijah, Personal, Videos
This is just too cute. Alijah cuts a rug on the dance floor at Chris and Ponzi Pirillo's wedding after much coaxing. He shakes his groove thang so well that he is even approach by Lila, daughter of our friends David and Cathia Geller. What you don't see is him running away when he realizes she is asking to dance with him. Bonus points go out to Jesse and Brenda, the two dancing fools you see in the video with Alijah.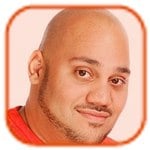 Posted by Andru Edwards Categories: Alijah, Personal, Videos
My little guy is getting all grown up (comparitively speaking.) When Alijah turned three, we figured we would have him try his luck at destroying a pinata. He needed a little help, but in the end, he did it. Oh, and why we hung it from a freaking Swiffer? Please…don't ask. It wasn't my decision. I love how in the middle of the video, he starts getting noticeably tired, but we keep cheering him on, as if we were deep into the child labor industry.
Oh, and we don't still have the Christmas tree up. Alijah turned three back at the beginning of January.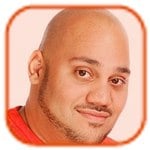 Posted by Andru Edwards Categories: Blogging, Business, Personal, Videos
So, a couple of months ago I was one of the speakers at the 2006 Blog Business Summit in Seattle, WA. As a thank you to some of the speakers and better performing affiliates, Steve Broback and company flew us over to Washington's wine country, courtesy of a couple of jets from Greenpoint Technologies. As always, we had our cameras in tow, and put together the montage video that you see above.
© Gear Live Media, LLC. 2007 – User-posted content, unless source is quoted, is licensed under a Creative Commons Public Domain License. Gear Live graphics, logos, designs, page headers, button icons, videos, articles, blogs, forums, scripts and other service names are the trademarks of Gear Live Inc.