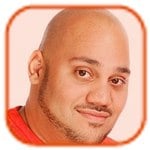 Posted by Andru Edwards Categories: Business, Technology, Videos
I hit up yesterday's Social Media Club meetup (co-hosted by SEOMoz), and talked with a bunch of interesting people who had a lot of questions for me. Of course, my friend Kenji Onozawa happened to be on hand, and busted out his Creative Vado so that he could shoot a quick interview. We talk about the Seattle tech scene, Gear Live, and Seattle Mind Camp in this video.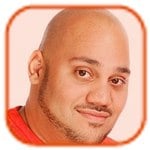 Posted by Andru Edwards Categories: Personal, Videos
This is what happens when you combine a ton of sugar cereals (you know, the ones you loved as a kid and that I love as an adult,) humans, pajamas, and video. And grapefruit. Pleae mentally prepare yourself for the full level of awesome that you will experience by viewing the video above.
Thoughts?!
In continuing the entrepreneurship topics that I've been covering over the past few weeks here, this week we are looking at that first defining moment where you know that your business is going to succeed. In case you missed them, I also talked about getting the confidence to start your own business, as well as taking "bet the farm" risks in business. Check them out if you've missed them.
When thinking about that one, first defining moment in Gear Live's history, I have one specific moment that I can point to where I knew things were going to be successful. For a bit of a background, Gear Live was started as a hobby where I would publish my thoughts and opinions about technology. In order to get exclusive pieces out there, I had to approach manufacturers about reviewing their products. To make money, I needed to sign up for some bottom-of-the-barrel advertising networks, along with Google Adsense, just to get by.
Click to continue reading What was the first defining moment in your business?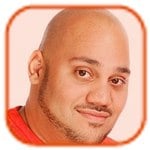 Posted by Andru Edwards Categories: Blogging, Business, Videos
Here in Seattle, we have two major newspapers - The Seattle Times and the Seattle Post-Intelligencer. Todd Bishop writes about technology issues for the Seattle PI, and I've run into him a couple of times at a few technology conferences, and he also came to the first Seattle Mind Camp event that we put on. Heather Flanagan I met at the second Mind Camp event, and found her to be hilarious. We still look forward to working with her very soon on a project or two. In the meantime, I came across this video interview that Heather did with Todd, and figured I'd share it, mostly because my name was mentioned at the start of the interview, which caught me off guard! Either way, this is an interesting look at how people in the traditional media industry see how things are progressing now that we have so many independent people doing news on the web.
A few people were wondering why I've been quiet here on the blog for the last couple of months. Truth is, I've been hard at work on a complete redesign of the entire Gear Live network, which is finally near completion. We should have it rolled out within the next two weeks, and the team that's been working on it is very happy with the results. We think our readers are going to love it. Check back soon to see it in action, and let us know what you think after checking it out.
I did an interview a few days ago with Jennifer Jones, the host of PodTech's Marketing Voices. We talked about the future of journalism, and what we referred to as "the death of print." For those not in the know, major companies are starting to approach bloggers more and more for coverage of their products. Heck, at CES, we recorded almost 200 episodes of The Bleeding Edge, something I am almost certain no other "traditional" media outlet came close to doing.
Read More

| Marketing Voices: Andru Edwards and the Death of Print via PodTech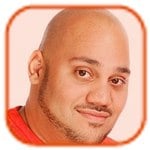 Posted by Andru Edwards Categories: Personal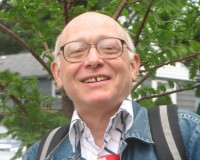 Today the world truly lost one of it's greatest assets when my father, George Budabin, succumbed to lung cancer and passed away. There is so much for me to say about this man, and there is no way that it can all be said.
George Budabin and his wife Kathy McQuown (known to me affectionately as Dad and Mom) adopted me when I was 16 years old. Having lived a life that, up to that point, felt very short on love and trust thanks to 12 years in the New York City foster care system, I had no idea what love in a stable and permanent home even meant. The issues that I had with just learning to trust that my parents loved me like they said they did were deep. Not that I didn't believe them, but rather, I frankly didn't understand it. It was a foreign concept to me.
Click to continue reading The Loss of a Hero: Goodbye Dad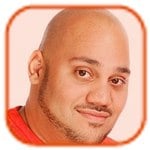 Posted by Andru Edwards Categories: Alijah, Personal
So, while I was preparing to post a smattering of images from my trip to Puerto Rico, which is just an amazingly beautiful place, even at this time of year, I got a call that meant leaving immediately despite only being here for 3 out of 9 scheduled days. My father, George Budabin, was diagnosed with lung cancer some months ago. I will go into more of those details in my next post more than likely, but suffice to day, things aren't looking good. I am sitting here in the airport getting ready to board a red-eye flight into NYC's JFK airport so that I can be by his side as soon as humanly possible. I just got off the phone with his, and as he lay in his hospital bed, too weak to even hold the phone to his ear on his own, he had just three things to say to me before he was too tired to continue. Mark my words, I will never forget them:
1) I am proud of the man you have become, and the man I know you will be.
2) Thank you for loving me, and for allowing me to love you.
3) Thank you for Alijah.
Of course, I had more than a few things to say back to him - but it is impossible to fit what would take you hours to say into a 20-second increment of time. There is just no way I can tell this man - my father - what he means to me, and how infinitely grateful I am for all the ways that he has fought, sacrificed, loved, and guided me to make me who I am today. I just can't.
Update: My father, George Budabin, passed away on Tuesday, December 19, 2006.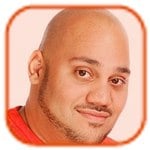 Posted by Andru Edwards Categories: Alijah, Personal, Videos
We had a birthday party for myself and my friend Jesse. Aside from having all our friends dress us up like robots (as in, the ugliest robots ever,) we filled the bathroom with balloons so that the first person who had to go would likely wet themselves from the shock. During the filling of the bathroom, my son Alijah was having a good time in there. Take a look.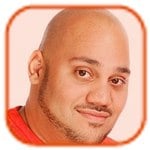 Posted by Andru Edwards Categories: Personal, Videos
A few months ago, we were sitting around the house, bored, when my friend Jesse suggested that we go across the street to the field and do some sort of stop-motion video. We didn't really have a plan, but he, Tommy, and I went out there, and what transpired was about 45 minutes of Butt Scootering. Check the video above to see what I mean.
© Gear Live Media, LLC. 2007 – User-posted content, unless source is quoted, is licensed under a Creative Commons Public Domain License. Gear Live graphics, logos, designs, page headers, button icons, videos, articles, blogs, forums, scripts and other service names are the trademarks of Gear Live Inc.