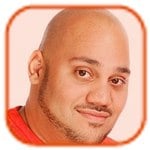 Posted by Andru Edwards Categories: Alijah, Personal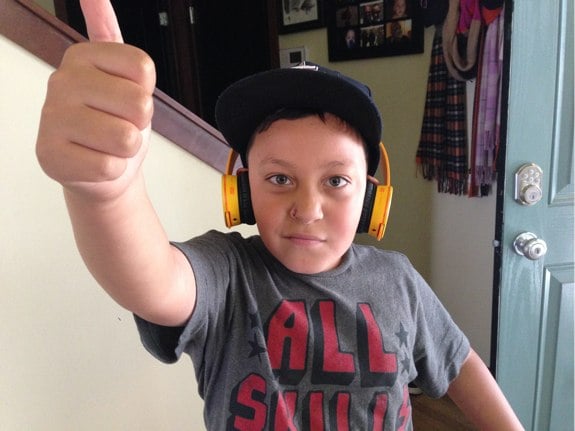 Wow. Today, my son Alijah turns 10 years old. As a parent, it feels impossible to not look back and reminisce. Ten years--a full decade. So much time, and yet it feels almost like an instant. I'm so happy to see him get excited about his birthday coming, and hearing the little things he is interested in doing to celebrate, comparing them to the things I remember wanting to do back when I was a ten-year-old little boy. It's also interesting to remember the post I wrote five years ago, when he turned 5. It was the first birthday where he really understood that it was his day, the day he was born, and where he picked what he wanted to do (eat dinner at Red Robin because he liked the cartoonish bird "statue" they have at the restaurant.)
Click to continue reading Happy 10th birthday, Alijah!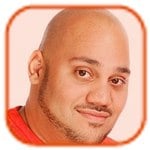 Posted by Andru Edwards Categories: Alijah, Personal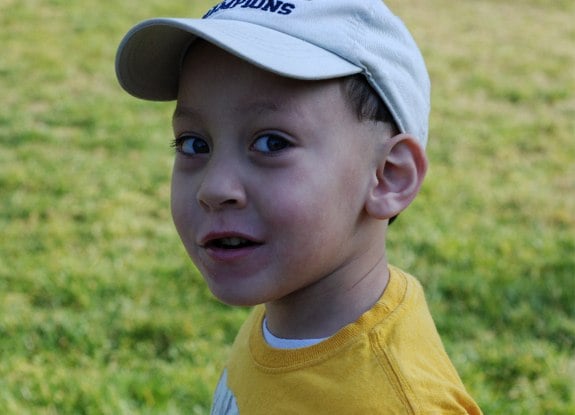 Today, my son Alijah turns 5 years old, such an amazing milestone in life for any child. This is actually why I'm missing about 70% of CES 2009, since the event pretty much always falls on his birthday. I wanted to be sure I was home for this one. It's special in so many ways. First, this is the first birthday where he really "gets it" and has a high level of excitement. In fact, this morning when he woke up, he immediately came to tell me that it was his birthday, he is now five, and that he wants to eat at Red Robin. Can't really argue with that logic. I know, right?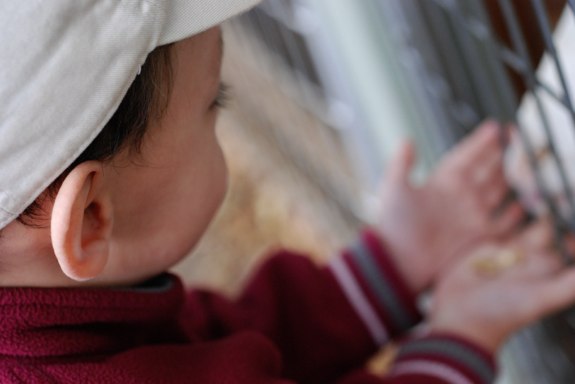 Besides all that though, thinking back to Alijah's birth, it's such a reminder of the true miracle that he is here with us, and that he is okay. For those that don't know, Alijah was born almost 3 months early, and spent 11 weeks in intensive care, the first 9 of which were spent on a respirator that did his breathing for him. He weighed in at less than 2 pounds when he was born, and the entire situation just looked dire. Like every parent out there, I remember that day as if it were yesterday. Monica was having painful cramps, so we went to the emergency room at what I think was around 3 AM. The pain was getting worse by the minute, and by the time I had parked (after dropping her off at the front door with a nurse) and got to the floor that she was on, I could hear her screaming from the hallway. Easy way to find her room, if nothing else.
Click to continue reading Alijah's 5th birthday: Looking back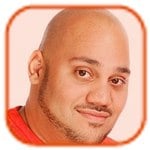 Posted by Andru Edwards Categories: Personal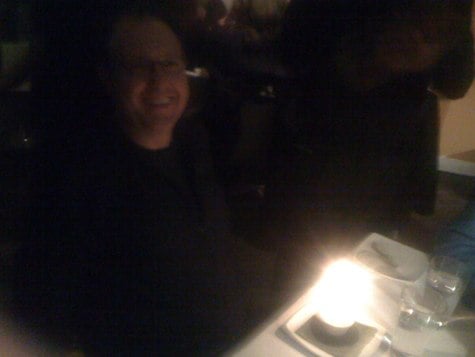 Believe me - I know the image in this post is of horrible quality, but what do you expect when the lights at Sofrito in NYC dim for a birthday celebration? Above you see my friend, Chris Aarons, enjoying the delightful serenading of the Sofrito waitstaff, accompanying a bowl of ice cream with a candle in it. Oh, except, it wasn't his birthday at all.
I was actually eating dinner at another table with my family, and it just so happened that Chris was sitting near us at his own table, alongside his partner-in-crime, Geoff, as well as Sal from Geeks.com and Michael from Hardware Geeks. I figured I'd send him something to remember me by, so I told a waiter that I knew for a fact that it was that man's birthday today. The rest is history.
Oh, and Chris got screwed with the ice cream. The lady at the next table got a tres leches cake. That's what I expect on my birthday…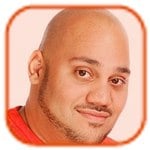 Posted by Andru Edwards Categories: Alijah, Personal, Videos
My little guy is getting all grown up (comparitively speaking.) When Alijah turned three, we figured we would have him try his luck at destroying a pinata. He needed a little help, but in the end, he did it. Oh, and why we hung it from a freaking Swiffer? Please…don't ask. It wasn't my decision. I love how in the middle of the video, he starts getting noticeably tired, but we keep cheering him on, as if we were deep into the child labor industry.
Oh, and we don't still have the Christmas tree up. Alijah turned three back at the beginning of January.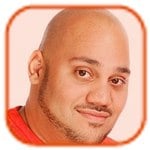 Posted by Andru Edwards Categories: Alijah, Personal, Videos
This one goes out to my grandmother - Alijah's great grandmother - for her 75th birthday. Alijah wanted to send her a special birthday wish after practicing for a couple of days.
© Gear Live Media, LLC. 2007 – User-posted content, unless source is quoted, is licensed under a Creative Commons Public Domain License. Gear Live graphics, logos, designs, page headers, button icons, videos, articles, blogs, forums, scripts and other service names are the trademarks of Gear Live Inc.