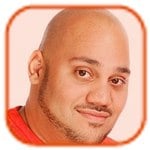 Posted by Andru Edwards Categories: Alijah, Business, Personal
I made an appearance earlier today on Pam Hoelzle's Not What I Thought show, talking about some of my background and what led to me where I am today with running Gear Live, my family life, growing up, etc. Quite a few people have been asking me to talk about "my story," and while the opportunity hasn't yet come up for that, this was a good 30-minute chat that touched on a lot of key points. You can listen to it here.
Aside from me, you'll also hear from Dellann Elliott talk about her husband's battle with brain cancer, as well as Q 13's own Bill Wixey, as he talks about his cancer story. If you don't listen to hear me, you should still listen for those two, as each of them has a powerful and inspiring story.
Read More

| Not What I Thought - July 20, 2009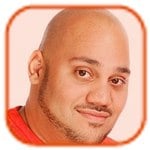 Posted by Andru Edwards Categories: Alijah, Personal, Videos
A few days ago I put up a video of Alijah and my Dad at the park. I liked how it showed a glimpse of the relationship that they had, even while having only a short amount of time to get to know each other. The next video I wanted to share was one that I think showed my Dad's sense of humor, as he was even able to make light of his dying of cancer - not that he took it lightly, just that he was able to not dwell on it and always find the silver lining in things.
In this video Alijah starts laughing as my Dad shakes his inhaler, notices a box of donuts (or "no-NEETS") up on the counter, and starts asking for one. I then inform him that he already has one in his hand, that he has been eating for the past few minutes. He looks down at it, looks back at me while doing some sort of "Oh, that's embarrassing!" dance, and leaves the room.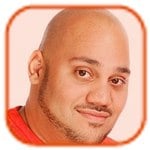 Posted by Andru Edwards Categories: Alijah, Personal, Videos
Ever since my Dad, George Budabin, died of lung cancer back in December 2006, Monica and I had been kicking ourselves for not taking any video of him with our son Alijah. A couple of days ago, I was reorganizing everything I had in iPhoto just so that things would be better tagged and more findable, and I came across a few videos of Alijah and his grandfather that I had totally forgotten about. I will be posting them here over the next few days. This first one is from a day we spent at Wave Hill park in Riverdale, back home in The Bronx. I particularly love the interaction that they have with each other. That was so cool to see for me. Also of note is how my Dad almost tears Alijah's arm from its socket at the very end.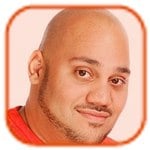 Posted by Andru Edwards Categories: Personal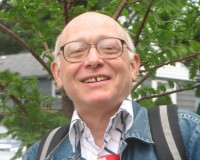 Today the world truly lost one of it's greatest assets when my father, George Budabin, succumbed to lung cancer and passed away. There is so much for me to say about this man, and there is no way that it can all be said.
George Budabin and his wife Kathy McQuown (known to me affectionately as Dad and Mom) adopted me when I was 16 years old. Having lived a life that, up to that point, felt very short on love and trust thanks to 12 years in the New York City foster care system, I had no idea what love in a stable and permanent home even meant. The issues that I had with just learning to trust that my parents loved me like they said they did were deep. Not that I didn't believe them, but rather, I frankly didn't understand it. It was a foreign concept to me.
Click to continue reading The Loss of a Hero: Goodbye Dad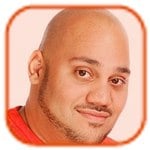 Posted by Andru Edwards Categories: Alijah, Personal
So, while I was preparing to post a smattering of images from my trip to Puerto Rico, which is just an amazingly beautiful place, even at this time of year, I got a call that meant leaving immediately despite only being here for 3 out of 9 scheduled days. My father, George Budabin, was diagnosed with lung cancer some months ago. I will go into more of those details in my next post more than likely, but suffice to day, things aren't looking good. I am sitting here in the airport getting ready to board a red-eye flight into NYC's JFK airport so that I can be by his side as soon as humanly possible. I just got off the phone with his, and as he lay in his hospital bed, too weak to even hold the phone to his ear on his own, he had just three things to say to me before he was too tired to continue. Mark my words, I will never forget them:
1) I am proud of the man you have become, and the man I know you will be.
2) Thank you for loving me, and for allowing me to love you.
3) Thank you for Alijah.
Of course, I had more than a few things to say back to him - but it is impossible to fit what would take you hours to say into a 20-second increment of time. There is just no way I can tell this man - my father - what he means to me, and how infinitely grateful I am for all the ways that he has fought, sacrificed, loved, and guided me to make me who I am today. I just can't.
Update: My father, George Budabin, passed away on Tuesday, December 19, 2006.
© Gear Live Media, LLC. 2007 – User-posted content, unless source is quoted, is licensed under a Creative Commons Public Domain License. Gear Live graphics, logos, designs, page headers, button icons, videos, articles, blogs, forums, scripts and other service names are the trademarks of Gear Live Inc.