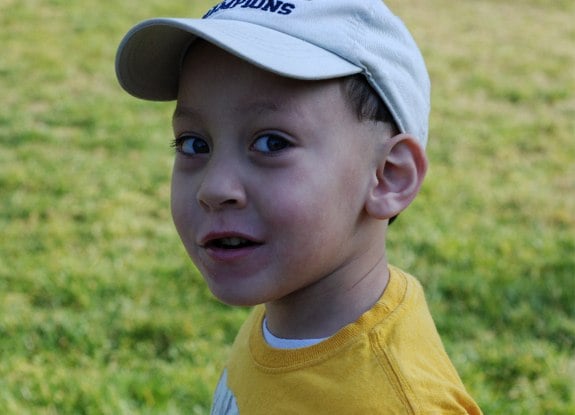 Today, my son Alijah turns 5 years old, such an amazing milestone in life for any child. This is actually why I'm missing about 70% of CES 2009, since the event pretty much always falls on his birthday. I wanted to be sure I was home for this one. It's special in so many ways. First, this is the first birthday where he really "gets it" and has a high level of excitement. In fact, this morning when he woke up, he immediately came to tell me that it was his birthday, he is now five, and that he wants to eat at Red Robin. Can't really argue with that logic. I know, right?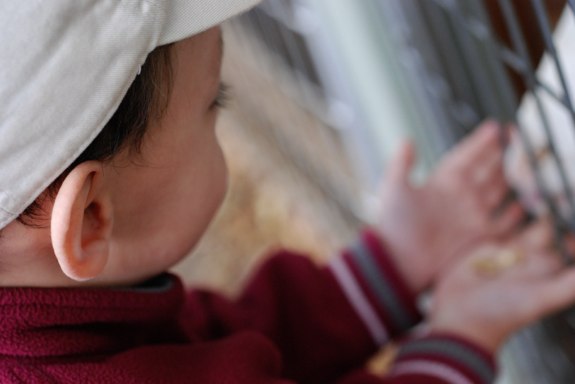 Besides all that though, thinking back to Alijah's birth, it's such a reminder of the true miracle that he is here with us, and that he is okay. For those that don't know, Alijah was born almost 3 months early, and spent 11 weeks in intensive care, the first 9 of which were spent on a respirator that did his breathing for him. He weighed in at less than 2 pounds when he was born, and the entire situation just looked dire. Like every parent out there, I remember that day as if it were yesterday. Monica was having painful cramps, so we went to the emergency room at what I think was around 3 AM. The pain was getting worse by the minute, and by the time I had parked (after dropping her off at the front door with a nurse) and got to the floor that she was on, I could hear her screaming from the hallway. Easy way to find her room, if nothing else.
Click to continue reading Alijah's 5th birthday: Looking back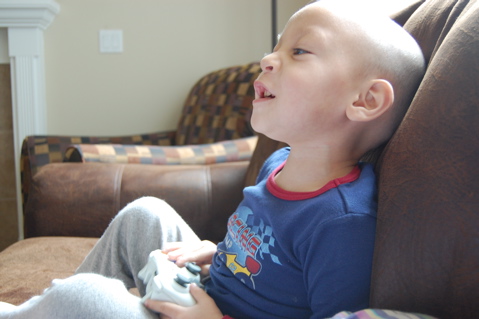 On Friday afternoon, Monica and I got the scare of our lives. It all started when our son Alijah walked into my office after Monica asked me to check and see if he was warm. I felt his head, and let her know that he did, in fact, feel hot. Nothing abnormal about a three-year-old child having a fever. We would give him some Childrens Tylenol and things would be back to normal as usual we figured. A minute later, I am still in my office answering an email, and I hear a very loud "THUD." I thought something huge fell from a high surface and I hear Alijah start crying, so I rushed into the living room to find Monica holding him. She said she walked into the room, where he was standing with one hand on the couch. She told him they were getting ready to leave, and he didn't respond. It was as if he were looking through her instead of at her. Then he just fell straight backwards. The noise I heard was him hitting his head on the floor. That had to hurt. While Monica held him, I went upstairs to find the thermometer so that we could check his temperature - it was 101.7. High, but not horrible. The only oddity was that it came on so suddenly.
I then went to find him some Tylenol while Monica began to check on him. He wasn't answering, but that isn't completely abnormal for him, since when he gets hurt he tends to just want to be held, but left alone until he is ready to talk - but this was different. He wasn't saying anything. He wasn't looking at her. He was off in his own world. I came over and tried to talk to him, and his eyes didn't even track towards my direction, which would be natural. He finally looked up, but not at me - instead he was staring at the top corner of the room, where the ceiling met the two walls. As Monica turned him back her direction, his head and eyes stayed fixed on that area of the room, and still, he was completely silent.
Click to continue reading Alijah's Trip to the ER (Or, What is a Febrile Seizure?)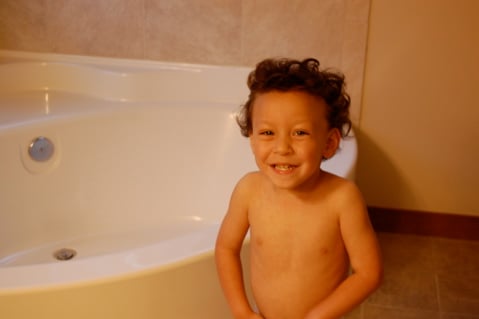 So, in the image above, you see how Alijah looked when my wife Monica left to do a little shopping. When she gets back, he will look very different. Check the new image after the break. Leave your comments…
Click to continue reading Alijah's New Haircut!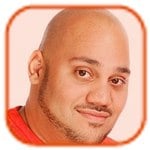 Posted by Andru Edwards Categories: Alijah, Personal, Videos
This is just too cute. Alijah cuts a rug on the dance floor at Chris and Ponzi Pirillo's wedding after much coaxing. He shakes his groove thang so well that he is even approach by Lila, daughter of our friends David and Cathia Geller. What you don't see is him running away when he realizes she is asking to dance with him. Bonus points go out to Jesse and Brenda, the two dancing fools you see in the video with Alijah.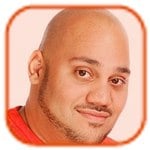 Posted by Andru Edwards Categories: Alijah, Personal, Videos
My little guy is getting all grown up (comparitively speaking.) When Alijah turned three, we figured we would have him try his luck at destroying a pinata. He needed a little help, but in the end, he did it. Oh, and why we hung it from a freaking Swiffer? Please…don't ask. It wasn't my decision. I love how in the middle of the video, he starts getting noticeably tired, but we keep cheering him on, as if we were deep into the child labor industry.
Oh, and we don't still have the Christmas tree up. Alijah turned three back at the beginning of January.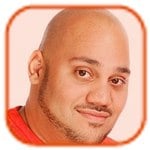 Posted by Andru Edwards Categories: Personal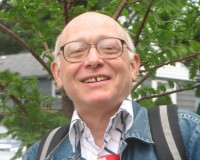 Today the world truly lost one of it's greatest assets when my father, George Budabin, succumbed to lung cancer and passed away. There is so much for me to say about this man, and there is no way that it can all be said.
George Budabin and his wife Kathy McQuown (known to me affectionately as Dad and Mom) adopted me when I was 16 years old. Having lived a life that, up to that point, felt very short on love and trust thanks to 12 years in the New York City foster care system, I had no idea what love in a stable and permanent home even meant. The issues that I had with just learning to trust that my parents loved me like they said they did were deep. Not that I didn't believe them, but rather, I frankly didn't understand it. It was a foreign concept to me.
Click to continue reading The Loss of a Hero: Goodbye Dad
© Gear Live Media, LLC. 2007 – User-posted content, unless source is quoted, is licensed under a Creative Commons Public Domain License. Gear Live graphics, logos, designs, page headers, button icons, videos, articles, blogs, forums, scripts and other service names are the trademarks of Gear Live Inc.