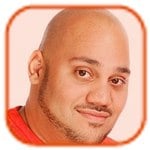 Posted by Andru Edwards Categories: Alijah, Business, Personal
I made an appearance earlier today on Pam Hoelzle's Not What I Thought show, talking about some of my background and what led to me where I am today with running Gear Live, my family life, growing up, etc. Quite a few people have been asking me to talk about "my story," and while the opportunity hasn't yet come up for that, this was a good 30-minute chat that touched on a lot of key points. You can listen to it here.
Aside from me, you'll also hear from Dellann Elliott talk about her husband's battle with brain cancer, as well as Q 13's own Bill Wixey, as he talks about his cancer story. If you don't listen to hear me, you should still listen for those two, as each of them has a powerful and inspiring story.
Read More

| Not What I Thought - July 20, 2009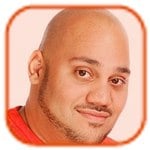 Posted by Andru Edwards Categories:
So if you have followed my blog for any amount of time, you will know that our son Alijah was born 3 months premature. Despite the expectation of numerous physical and mental problems, there is absolutely nothing wrong with him - a true miracle. Today, he decided it was time to crawl forward. We have been trying to get him to do it for quite some time, but backwards has seemed to be his preference. Today, with the help of the iPod and a Motorola V710, he crawled forward for the first time. Just like Daddy, Alijah has lots of gadget love. Check him out crawling here.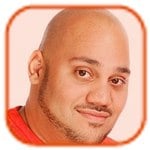 Posted by Andru Edwards Categories: Alijah, Personal
So…after 9 weeks of being in the hospital, Alijah will probably be coming home at the end of this week (Week 10)! It is surreal. He has been here in this world for 2 and a half months, and has never been home. They ran some tests on him today to determine why his billieruben level is rising instead of falling like it should. His liver may still be too immature, or he may have a gallbladder problem. They expect positive results, which wont change his coming home schedule.
So now he is pretty much set. He will be coming home with an oxygen tank for when he is here, a portable oxygen tank for when we are out, and some monitors for his oxygen, heart rate, and breathing rate. It is almost going to be like he is still in the hospital, but with us taking care of him instead of nurses.
Now…bringing home a baby is nerve racking enough - think about taking home a baby with all this hardware! Nonetheless, I am very excited. No more driving to the hospital (which is a 45 min trip), no more missing him (except for when I am at work).
Cant wait!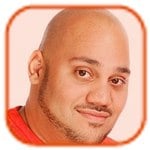 Posted by Andru Edwards Categories: Alijah
Alijah is now out of intensive care, and breathing on his own! It is a very exciting time, and it wont be long before he is finally home with us…ending this adventure - and starting a new one here at home raising a little baby. I am excited, anxious, and nervous for him to come home. At the hospital, if something goes wrong a nurse comes over and fixes it. We wont have that luxury here. It is exciting being on the verge of him being released from hospital care, and bringing him home to complete our family unit! Who wouldnt want to bring this little guy home with them?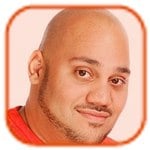 Posted by Andru Edwards Categories: Alijah
So…Alijah has come a long way from his birth 7 weeks and 2 days ago! He has finally gotten over all his infections, his oxygen needs have decreased drastically, his foot is healing from the IV infiltration, and he is down to 20 breaths per minute from the respirator, and he is eating 39 cc's of milk every 3 hours!
Later today, he may be removed from the respirator! This will allow him to breath completely on his own (while just receiving oxygen), and also to use his voice! We have yet to hear it. On Monday, he will be done with his IV nutrition as he will be getting all his nurtition from his milk.
© Gear Live Media, LLC. 2007 – User-posted content, unless source is quoted, is licensed under a Creative Commons Public Domain License. Gear Live graphics, logos, designs, page headers, button icons, videos, articles, blogs, forums, scripts and other service names are the trademarks of Gear Live Inc.