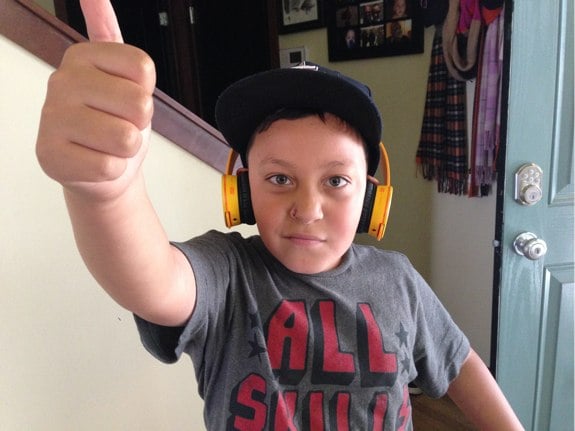 Wow. Today, my son Alijah turns 10 years old. As a parent, it feels impossible to not look back and reminisce. Ten years--a full decade. So much time, and yet it feels almost like an instant. I'm so happy to see him get excited about his birthday coming, and hearing the little things he is interested in doing to celebrate, comparing them to the things I remember wanting to do back when I was a ten-year-old little boy. It's also interesting to remember the post I wrote five years ago, when he turned 5. It was the first birthday where he really understood that it was his day, the day he was born, and where he picked what he wanted to do (eat dinner at Red Robin because he liked the cartoonish bird "statue" they have at the restaurant.)
Click to continue reading Happy 10th birthday, Alijah!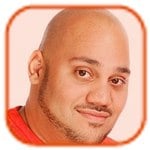 Posted by Andru Edwards Categories: Alijah, Business, Personal
I made an appearance earlier today on Pam Hoelzle's Not What I Thought show, talking about some of my background and what led to me where I am today with running Gear Live, my family life, growing up, etc. Quite a few people have been asking me to talk about "my story," and while the opportunity hasn't yet come up for that, this was a good 30-minute chat that touched on a lot of key points. You can listen to it here.
Aside from me, you'll also hear from Dellann Elliott talk about her husband's battle with brain cancer, as well as Q 13's own Bill Wixey, as he talks about his cancer story. If you don't listen to hear me, you should still listen for those two, as each of them has a powerful and inspiring story.
Read More

| Not What I Thought - July 20, 2009

Watch Alijah do his thing in this video. He tries to tear it up like he's in a club. Definitely going places!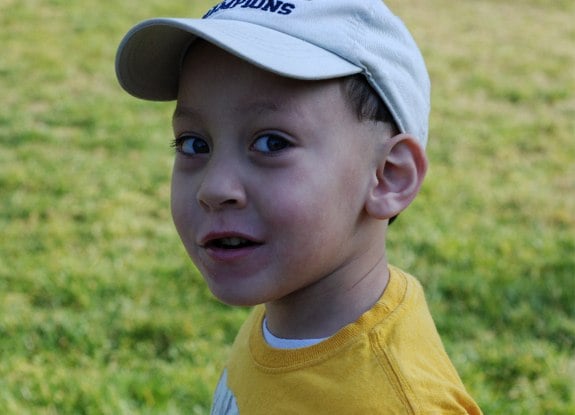 Today, my son Alijah turns 5 years old, such an amazing milestone in life for any child. This is actually why I'm missing about 70% of CES 2009, since the event pretty much always falls on his birthday. I wanted to be sure I was home for this one. It's special in so many ways. First, this is the first birthday where he really "gets it" and has a high level of excitement. In fact, this morning when he woke up, he immediately came to tell me that it was his birthday, he is now five, and that he wants to eat at Red Robin. Can't really argue with that logic. I know, right?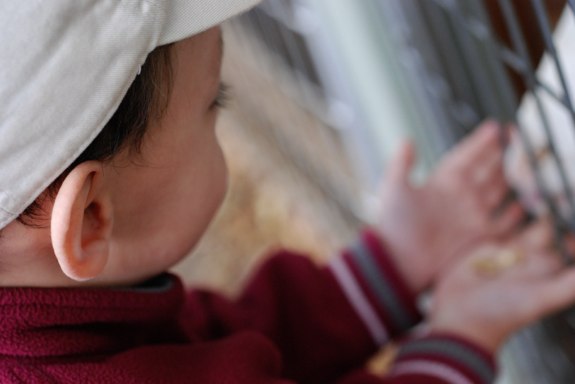 Besides all that though, thinking back to Alijah's birth, it's such a reminder of the true miracle that he is here with us, and that he is okay. For those that don't know, Alijah was born almost 3 months early, and spent 11 weeks in intensive care, the first 9 of which were spent on a respirator that did his breathing for him. He weighed in at less than 2 pounds when he was born, and the entire situation just looked dire. Like every parent out there, I remember that day as if it were yesterday. Monica was having painful cramps, so we went to the emergency room at what I think was around 3 AM. The pain was getting worse by the minute, and by the time I had parked (after dropping her off at the front door with a nurse) and got to the floor that she was on, I could hear her screaming from the hallway. Easy way to find her room, if nothing else.
Click to continue reading Alijah's 5th birthday: Looking back
We are snowed in, so Monica decided to make a snow angel (after some gentle prodding) - then Alijah decides to join her.
We are in the midst of a crazy snow storm, so we decided to take a walk outside once things started to calm down a bit.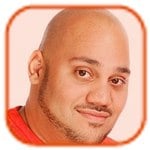 Posted by Andru Edwards Categories: Personal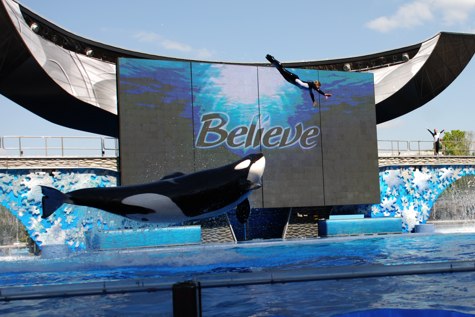 Maybe it's just me, but I would have a real problem swimming underwater with the animal called the killer whale, which can destroy sharks. I'd have an even bigger problem putting my feet on its nose underwater, while it swam towards the surface at top speed, only to jump out and launch me into the air. Look at the picture above - it was taken while we were at SeaWorld Orlando (which Alijah thoroughly enjoyed.) I mean, look at how high that killer whale launched the trainer. Don't get me wrong, the show is definitely a sight to behold…but, man…crazy.
By the way, if you ever get a chance to see these creatures up close, they are truly magnificent and beautiful.

A few days ago I put up a video of Alijah and my Dad at the park. I liked how it showed a glimpse of the relationship that they had, even while having only a short amount of time to get to know each other. The next video I wanted to share was one that I think showed my Dad's sense of humor, as he was even able to make light of his dying of cancer - not that he took it lightly, just that he was able to not dwell on it and always find the silver lining in things.
In this video Alijah starts laughing as my Dad shakes his inhaler, notices a box of donuts (or "no-NEETS") up on the counter, and starts asking for one. I then inform him that he already has one in his hand, that he has been eating for the past few minutes. He looks down at it, looks back at me while doing some sort of "Oh, that's embarrassing!" dance, and leaves the room.

Ever since my Dad, George Budabin, died of lung cancer back in December 2006, Monica and I had been kicking ourselves for not taking any video of him with our son Alijah. A couple of days ago, I was reorganizing everything I had in iPhoto just so that things would be better tagged and more findable, and I came across a few videos of Alijah and his grandfather that I had totally forgotten about. I will be posting them here over the next few days. This first one is from a day we spent at Wave Hill park in Riverdale, back home in The Bronx. I particularly love the interaction that they have with each other. That was so cool to see for me. Also of note is how my Dad almost tears Alijah's arm from its socket at the very end.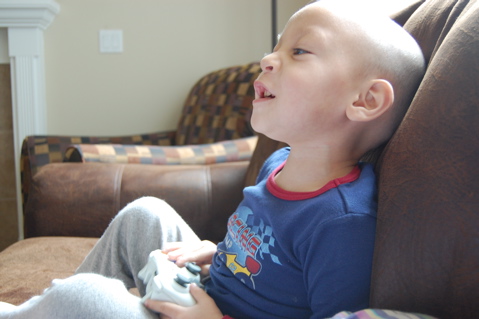 On Friday afternoon, Monica and I got the scare of our lives. It all started when our son Alijah walked into my office after Monica asked me to check and see if he was warm. I felt his head, and let her know that he did, in fact, feel hot. Nothing abnormal about a three-year-old child having a fever. We would give him some Childrens Tylenol and things would be back to normal as usual we figured. A minute later, I am still in my office answering an email, and I hear a very loud "THUD." I thought something huge fell from a high surface and I hear Alijah start crying, so I rushed into the living room to find Monica holding him. She said she walked into the room, where he was standing with one hand on the couch. She told him they were getting ready to leave, and he didn't respond. It was as if he were looking through her instead of at her. Then he just fell straight backwards. The noise I heard was him hitting his head on the floor. That had to hurt. While Monica held him, I went upstairs to find the thermometer so that we could check his temperature - it was 101.7. High, but not horrible. The only oddity was that it came on so suddenly.
I then went to find him some Tylenol while Monica began to check on him. He wasn't answering, but that isn't completely abnormal for him, since when he gets hurt he tends to just want to be held, but left alone until he is ready to talk - but this was different. He wasn't saying anything. He wasn't looking at her. He was off in his own world. I came over and tried to talk to him, and his eyes didn't even track towards my direction, which would be natural. He finally looked up, but not at me - instead he was staring at the top corner of the room, where the ceiling met the two walls. As Monica turned him back her direction, his head and eyes stayed fixed on that area of the room, and still, he was completely silent.
Click to continue reading Alijah's Trip to the ER (Or, What is a Febrile Seizure?)
© Gear Live Media, LLC. 2007 – User-posted content, unless source is quoted, is licensed under a Creative Commons Public Domain License. Gear Live graphics, logos, designs, page headers, button icons, videos, articles, blogs, forums, scripts and other service names are the trademarks of Gear Live Inc.