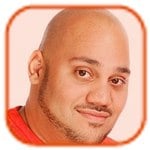 Posted by Andru Edwards Categories: Blogging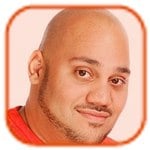 Posted by Andru Edwards Categories: Blogging, Business
Continuing our series of posts on starting up a small business, the next order of business is profitability. Before we jump in, if you have missed any other posts from the series, check them out:
Now, back to the topic of profitability. I have to say that, if I could just pick one, then the one thing I did in business that had the biggest impact on profitability was recognizing what we were worth. In the beginning of our ad-supported online business, I was just happy with anything that any advertiser was willing to give us, and happily gave them ad real estate for bargain prices. It took me a little bit, but there was a day where the lightbulb went off, and everything clicked. I was way underselling our ad inventory, and pretty much, we were being taken advantage of.
Click to continue reading What decision had the biggest impact on the profitability of your business?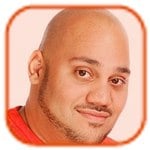 Posted by Andru Edwards Categories: Blogging, Business
In continuing the entrepreneurship topics that I've been covering over the past few weeks here, this week we are looking at that first defining moment where you know that your business is going to succeed. In case you missed them, I also talked about getting the confidence to start your own business, as well as taking "bet the farm" risks in business. Check them out if you've missed them.
When thinking about that one, first defining moment in Gear Live's history, I have one specific moment that I can point to where I knew things were going to be successful. For a bit of a background, Gear Live was started as a hobby where I would publish my thoughts and opinions about technology. In order to get exclusive pieces out there, I had to approach manufacturers about reviewing their products. To make money, I needed to sign up for some bottom-of-the-barrel advertising networks, along with Google Adsense, just to get by.
Click to continue reading What was the first defining moment in your business?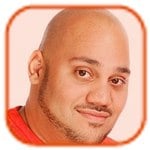 Posted by Andru Edwards Categories: Blogging, Business
A few days ago, I talked about what gave me the confidence to start my own business, as part of a series going on over at Small Business Trends. Up next, I answer the question, "Have you ever taken a "bet the farm" risk in your business?":
While I think that there are many things we have done in our business that can be seen by different people as a "bet the farm" move, I can think of two instances where I knowingly knew that I was putting everything on the line.
The first was when I decided to take the side-blog business that I had going on, and turn it into a full-fledged, full-time business. The risk that was that it was either sink or swim. Either it would thrive, or it would die. Luckily, we enjoyed almost immediate success. If things didn't work out so well, everything that I was doing would have had to have shut down so that I could return to the traditional workforce.
Secondly, and this may be getting a bit technical, but changing the entire underlying infrastructure that we use to publish our websites was a very risky move. Considering that a very large percentage of our traffic comes by way of search engines, and considering how finicky those search engines can be when you make major changes to the structure of any website, it was a real cross-your-fingers moment in our history. We made sure to make the transition as easy as possible by using a carefully crafted .htaccess file to make sure that everything got carried over and that nothing got lost. That was another highly successful move that paid off, resulting in a lot more flexibility as it pertains to publishing our data.
What about you? Have you ever "bet the farm" with a risky business decision that you hoped would pay off?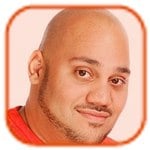 Posted by Andru Edwards Categories: Blogging, Business, Videos
In this day and age, getting things done is getting harder due to the massive increase in the number of things that grab your attention on the Internet. David Allen is the expert on GTD, or "getting things done" - above you will find a fantastic talk he gave at Google on the subject. This goes out to everything with an overflowing email inbox, tons of open apps on your desktop, or those suffering from continuous partial attention in this Web 2.0 age. If you have 45 minutes, check out the video above. It's worth it.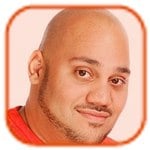 Posted by Andru Edwards Categories: Blogging, Technology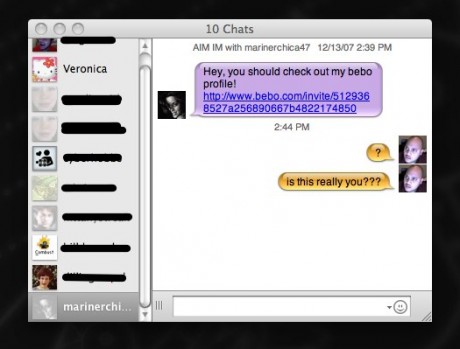 Here's an oddity for you - it seems that Internet site Bebo took control of the AIM account of Teresa Valdez Klein just long enough to send me an invitation to check out her Bebo profile. I immediately realized that she wasn't even online, and even tried responding - to no avail! When I asked her about it, it turns out that while she was signing up for the service, she put in her AIM credentials so that Bebo could find any other friends who were members so that they could hook up, and I would assume it would also allow you to pick and choose who you'd like to send an IM invite to. When she was at that step, something went wrong on Bebo's end and timed out. She closed the browser, and I got the IM.
So whether it was on purpose, or an error - Bebo devlopers, it's not cool. You should probably throw in some sort of safety into your code so that, in the event of a timeout, it errs on the side of caution instead of on the side of Bebo advertising. Kthx.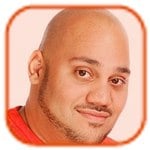 Posted by Andru Edwards Categories: Blogging, Business
My friend Robert Scoble put up a couple of Seesmic videos on how to reverse-engineer Techmeme. For anyone who doesn't know, Techmeme is a fringe site that aggregates technology news from blogs. The more a story is talked about, the more likely it will appear on Techmeme. And the more authoritative the people talking about the story, the higher they will appear on the Techmeme home page. I watch both videos in their entirety, and enjoyed them. The thing I just am still missing is why it's important to be on Techmeme.
Gear Live network sites have been on Techmeme quite a few times. We didn't really see any significant boost in traffic or anything else. To some people, it's almost as if it's a game in and of itself - "I wanna be on the top of Techmeme!". Me? I'd rather be the top Google search result for that story. Techmeme is so temporary. The other thing that gets me is the weight put on sites as far as how authoritative they are is done by a human being, Gabe Riviera. Don't get me wrong, I have nothing against Gabe at all. I've met him and he seems to be a cool guy. However, the way sites/bloggers are ranked means that people are going to get missed.
There very well could be someone who writes better than, say, Mike Arrington, about a certain topic. But until Gabe hears of that person, Mike is still considered number one? It would seem to me that Techmeme should have a paid staff of people who rate and rank things, almost Mahalo-style. A group of 20 people is way more efficient (but still not efficient enough) than one guy doing the ranking. You can say that the larger group of people that Gabe uses is the bloggers who are regularly featured on Techmeme - but really, if that is your opinion, you just aren't realizing how much of an echo chamber the blogosphere has become.
In any event, I'd still recommend checking out Robert's videos if only to learn how algorithms work.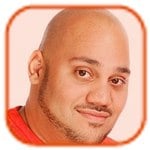 Posted by Andru Edwards Categories: Blogging, Business, Videos
Here in Seattle, we have two major newspapers - The Seattle Times and the Seattle Post-Intelligencer. Todd Bishop writes about technology issues for the Seattle PI, and I've run into him a couple of times at a few technology conferences, and he also came to the first Seattle Mind Camp event that we put on. Heather Flanagan I met at the second Mind Camp event, and found her to be hilarious. We still look forward to working with her very soon on a project or two. In the meantime, I came across this video interview that Heather did with Todd, and figured I'd share it, mostly because my name was mentioned at the start of the interview, which caught me off guard! Either way, this is an interesting look at how people in the traditional media industry see how things are progressing now that we have so many independent people doing news on the web.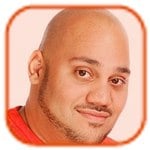 Posted by Andru Edwards Categories: Blogging
Alright, let's take a break for just a moment away from the standard news fare. We know that you guys love the gadgets, gizmos, and consumer electronics just as much as we do. These expensive and cool toys are often a marvel when you break them down to the technology that drives them. That's what makes what we do fun, and why we love the interaction we have with our readers. However, we want to focus a bit of attention on the young ones in our country who would be happy to have a calculator for use in class, and the teachers who work for districts that can't afford things like projectors for use in their schools.
Gear Live has joined the 2007 DonorsChoose Blogger Challenge, and we have chosen ten great causes that are centered around getting some basic technology into classrooms located in our local area, as well as some of the hardest areas still suffering the affects of Hurricane Katrina. We've chosen ten causes that we thought touched on what we believed in, and you can take a look at them and choose which one(s) you want to help. Our goal is to raise $10,000 for the children of our nation. Just know that the money you donate will go directly to that specific teacher request - not into some big pot of money that is then doled out by the organization. As donations come in, there meter over on the right will fill up.
Some of the most expensive purchases for schools are consumer electronics. We believe that all children need to get acquainted with the tools of the future as they learn so they when they are ready to hit the workforce, they can succeed alongside their peers. Please, help us in assisting teachers, children, and schools in low-income areas get the tools they need to help their children excel.
Read More

| Gear Live Gives Back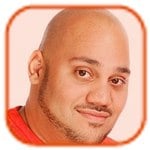 Posted by Andru Edwards Categories: Blogging, Business
A few people were wondering why I've been quiet here on the blog for the last couple of months. Truth is, I've been hard at work on a complete redesign of the entire Gear Live network, which is finally near completion. We should have it rolled out within the next two weeks, and the team that's been working on it is very happy with the results. We think our readers are going to love it. Check back soon to see it in action, and let us know what you think after checking it out.
© Gear Live Media, LLC. 2007 – User-posted content, unless source is quoted, is licensed under a Creative Commons Public Domain License. Gear Live graphics, logos, designs, page headers, button icons, videos, articles, blogs, forums, scripts and other service names are the trademarks of Gear Live Inc.